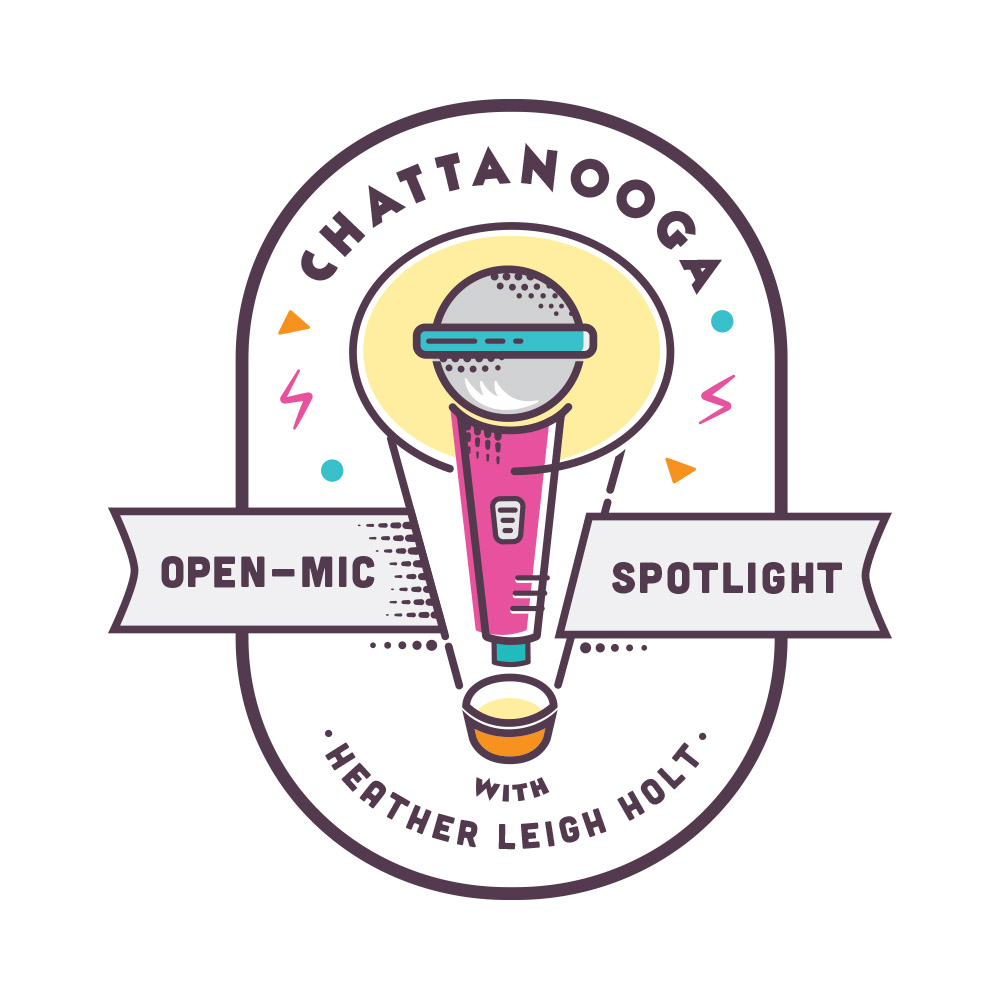 Open Mic Spotlight is a weekly podcast that highlights the local musicians of Chattanooga and the bigger named artists touring through Chattanooga. Each episode contains conversations and performances of covers and originals. Learn more about the artists lives and their secrets to being successful in the crazy world of the music industry. This show includes all genres and styles from bluegrass, pop, rap, and even comedy!
Episodes
Tuesday Oct 10, 2017
Tuesday Oct 10, 2017
On this week's Open Mic Spotlight podcast, the Americana-varnished duo Nick and Luke stop by to talk with Heather about some of their more unusual experiences while touring, their desire to use music as a means to facilitate human-to-human interaction and how their sound shifts from day to day as their focus narrows and becomes clearer with each performance. With just some acoustic guitars (Gibson's from the '30s and '40s), Nicholas Horner and Lucas Chohany create a roaring, harmony-soaked folk and country rumble that brings to mind the work of The Everly Brothers and The Stanley Brothers.
Their influences shine bright and are given full expression through their use of frenetic, finger-picked rhythms and emotional vocal interplay. Nick and Luke talk briefly about times on tour when their vehicle had damage to its exhaust pipe, and they stopped to play at a local technical college where the welding students were more than happy to fix the car. They also mention the time that they introduced some hip-hop rhymes to their set when a venue turned on the house music outside during their set.
They see their rural narratives and melody-rich songs as an extension of their inclusive attitudes, with each track offering a conversation between themselves and their audience. They also discuss how they approach these specific sounds and how they've continually adjusted the ways in which they express these individual inspirations. Nimble and grounded in an acoustic atmosphere, their work recalls the vibrant sounds of Willie Nelson and the lyrical associations of Merle Haggard. They also perform a roaring cover of "Johnny B. Goode" by Chuck Berry and a soothing ruminative version of Gillian Welch's "Dear Someone."
Thank you to Jesse Jungurth for mixing this episode. Thank you to Joshua Pickard for the write up about this epiosde.