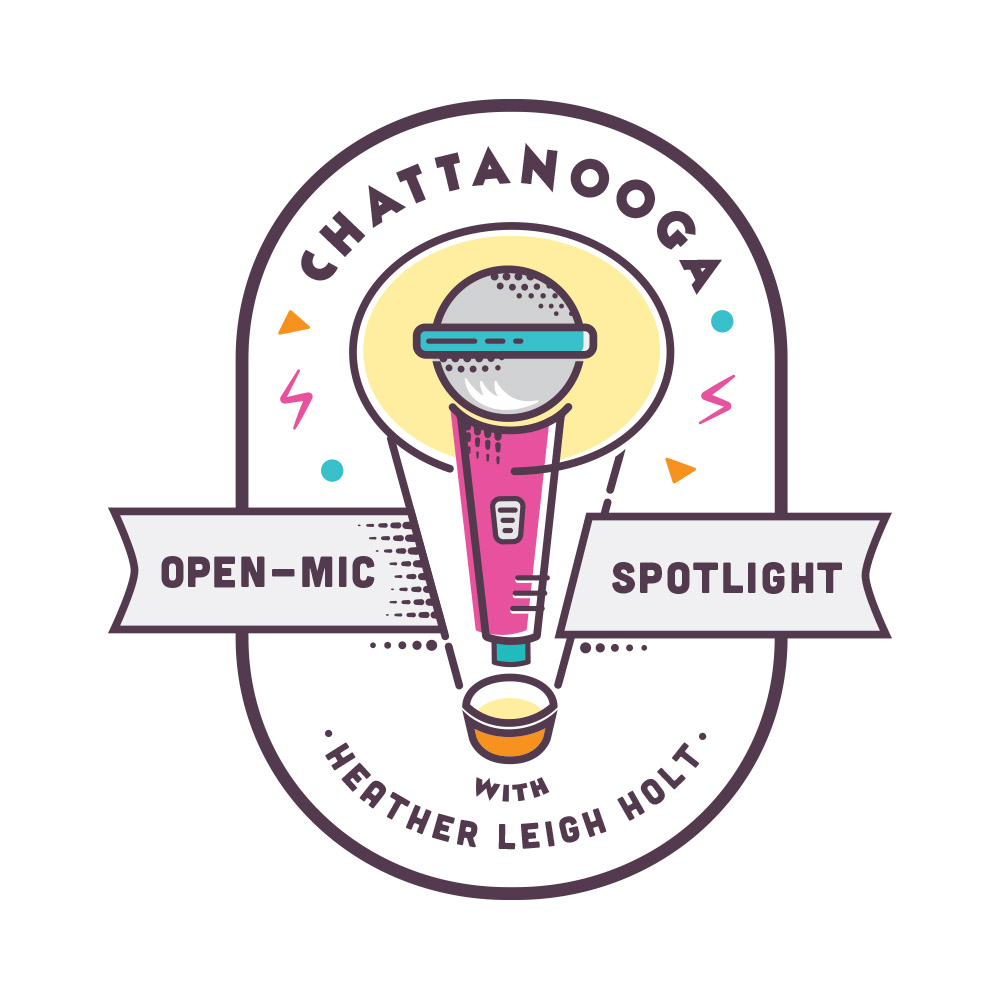 Open Mic Spotlight is a weekly podcast that highlights the local musicians of Chattanooga and the bigger named artists touring through Chattanooga. Each episode contains conversations and performances of covers and originals. Learn more about the artists lives and their secrets to being successful in the crazy world of the music industry. This show includes all genres and styles from bluegrass, pop, rap, and even comedy!
Episodes
Tuesday Oct 17, 2017
Tuesday Oct 17, 2017
On this week's Open Mic Spotlight podcast, Chattanooga musician, Austin Sawyer, the main songwriter and member of Drumming Bird, stops in to talk with Heather about his studies at MSTU (where he founded the Lambda Chi Alpha fraternity last year), his days performing with High Meadows Communion and how he got famous on Twitter for tweeting about the lack of college parking. Tackling a couple of original songs and a few covers – most notably "Angel From Montgomery" by John Prine and "Tear Down the House" by The Avett Brothers – Sawyer manages to distill the acoustic essence of these tracks and filter it through his own distinct musical perspective. Between his impressive fingerpicking skills and a knack for inverting familiar melodies, he creates a warm and natural atmosphere in the studio.
Briefly touching on his interest in copyright law and music publishing, he subsequently speaks about his experiences at Americana Fest, where he was a red carpet escort and had the opportunity to meet bands like The Lumineers and Old Crow Medicine Show. This happened through connections with one of his professors and led to him being a seat filler for the Americana Awards. Prior to his work as Drumming Bird, Sawyer performed in High Meadows Communion, a local folk rock band whose music dipped into a landscape of rural rhythms and pastoral phrasing. As Drumming Bird, he reveals that he derives a great deal of inspiration from artists like Father John Misty and Jason Isbell. 
Thank you Jesse Jungkurth for mixing this episode. Thank you to Joshua Pickard for the write up about this episode.