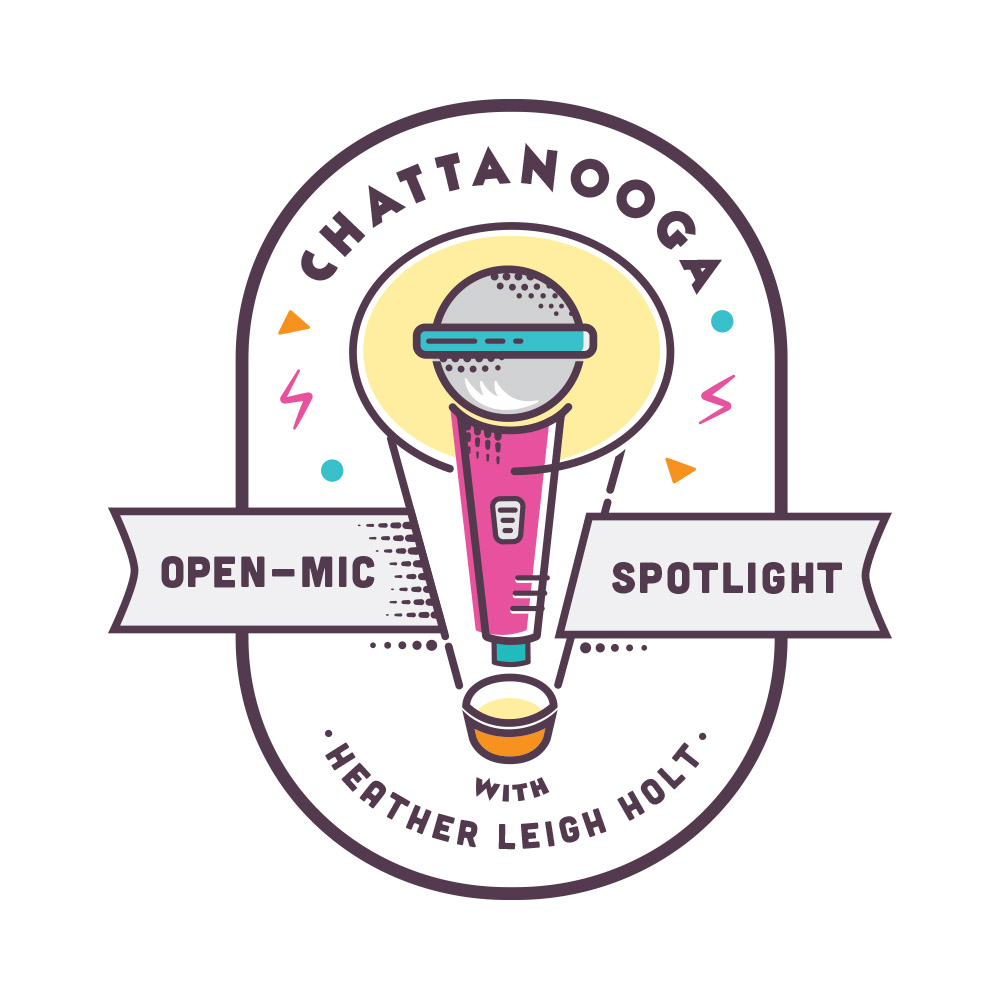 Open Mic Spotlight is a weekly podcast that highlights the local musicians of Chattanooga and the bigger named artists touring through Chattanooga. Each episode contains conversations and performances of covers and originals. Learn more about the artists lives and their secrets to being successful in the crazy world of the music industry. This show includes all genres and styles from bluegrass, pop, rap, and even comedy!
Episodes
Tuesday Oct 31, 2017
Tuesday Oct 31, 2017
On this week's Open Mic Spotlight podcast, Barrett Maury and Dakari Kelly of Caney Village drop by the studio to talk with Heather about the ways in which the band has changed over the years, how their parents have influenced them as musicians and why it's always good to have a locater app on your phone. From the band's earliest days as a folksy outfit following the work of bands like First Aid Kit and Lily & Madeleine to their most recent incarnation as a rockier, more electrified version of its former self, they've always concentrated on distinguishing real emotion from false sentiment. And when Maury and Kelly (minus band member Chris Blankenship) sit down to reinvent Tom Waits' "Goin' Out West" or rail against the inequities of Wal-Mart, there is still that need to find the honesty behind their words and music.
After talking a bit about how their parent's helped to guide them in their musical studies during their formative years – Maury's mother was a fixture in a handful of local bands when he was younger while Kelly's father was a member of Chattanooga funk-soul band The Malemen – Maury and Heather get into a discussion about the merits of Creed and how she once lost a drummer due to her dislike of the Scott Stapp-fronted band. Eventually the talk circles back around to Caney Village, and they discuss the various influences that have helped to define the band.
They also manage to work their way through an instrumental version of Hall and Oates' "I Can't Go for That (No Can Do)." They recall a time in Los Angeles when they had booked a room through Airbnb but found out that the place was most definitely not as advertised. Finally, they recall an incident where their truck filled with the band's gear was stolen and how they used a locater app on their phone to chase the thief around Soddy Daisy. Thankfully, there is a happy ending…sort of. It involves a 200 foot ravine and numerous police cars.
Thank you to Billy Campbell for mixing this epiosde. Thank you to Joshua Pickard for the episode summary.