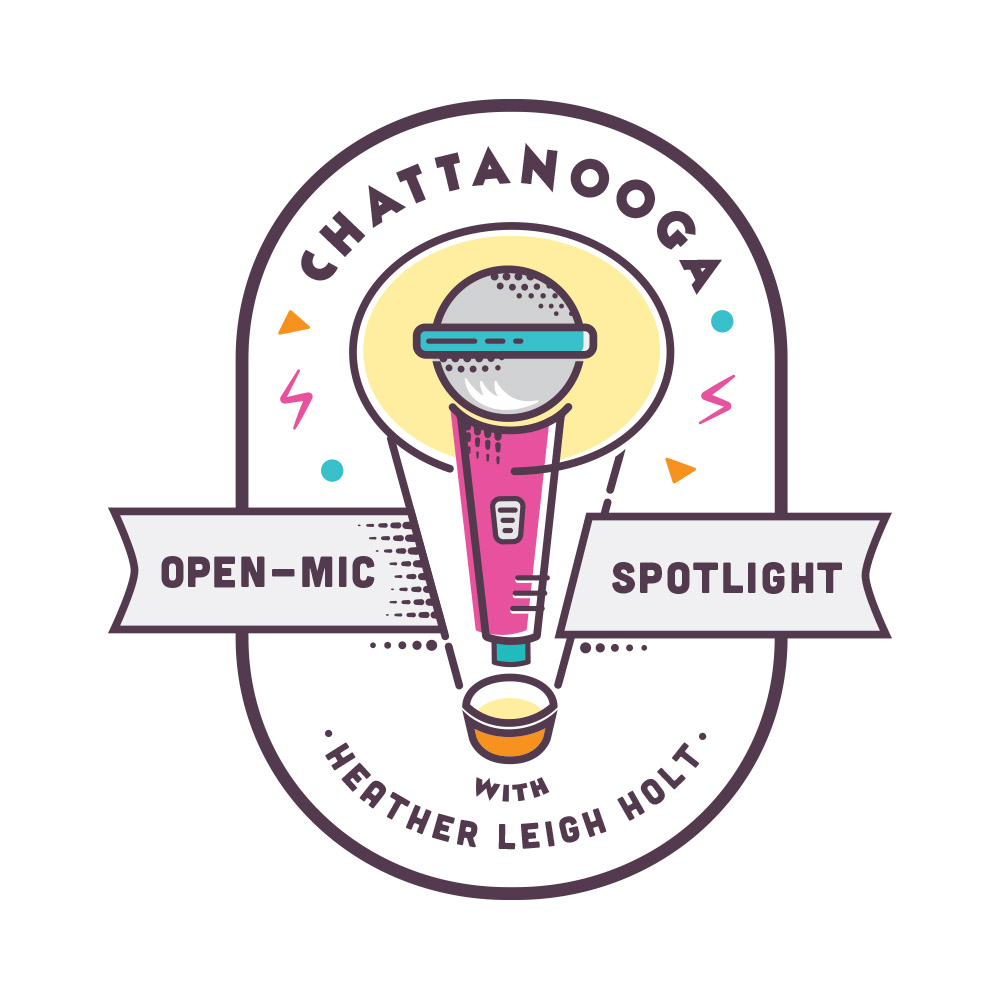 Open Mic Spotlight is a weekly podcast that highlights the local musicians of Chattanooga and the bigger named artists touring through Chattanooga. Each episode contains conversations and performances of covers and originals. Learn more about the artists lives and their secrets to being successful in the crazy world of the music industry. This show includes all genres and styles from bluegrass, pop, rap, and even comedy!
Episodes
Tuesday Nov 07, 2017
Tuesday Nov 07, 2017
On this week's Open Mic Spotlight podcast, Navid Eliot and Jenny Borst from Planes on Paper and Josiah Johnson from The Head and The Heart drop by the studio to talk with Heather. They'd all been visiting Chattanooga to play at Treetop Hideaways for Chattanooga House Shows, but due to unforeseen weather complications, they wound up performing at The Daily Ration.
Known for their gorgeous folk harmonies and acoustic melodies, Planes on Paper upend the expectations placed on singer-songwriter duos to create a sound which is refreshingly devoid of bland sentiment and obligatory affection. They're romantics at heart and reveal their love for both each other (they're a couple) and for the connections offered through their music. For his work with The Head and The Heart, and for his solo work, Johnson mines a parallel folk-centric aesthetic, filled with earnest acoustic arrangements and gospel-style harmonies.
As this was the last concert date on their current east coast schedule, they discuss their desire to be home, tending to pets and spending time with friends. For Eliot and Borst, they talk a bit about their collaborative processes and how each song finds it individual beginnings. They also briefly speak to the circumstances of their own friendship, involving friends of friends from elementary school and early performances with each other. While in town, they spent some time at Songbirds Guitar museum, with Johnson reveling in the stories behind the instruments and Eliot developing a fascination with the technical aspects of each piece. They trade off on songs between their two bands, going back and forth in a beautiful acoustic echo that speaks to the strengths of their respective creativities.
Thank you to Billy Campbell for mixing this epiosde. Thank you to Joshua Pickard for the episode summary.