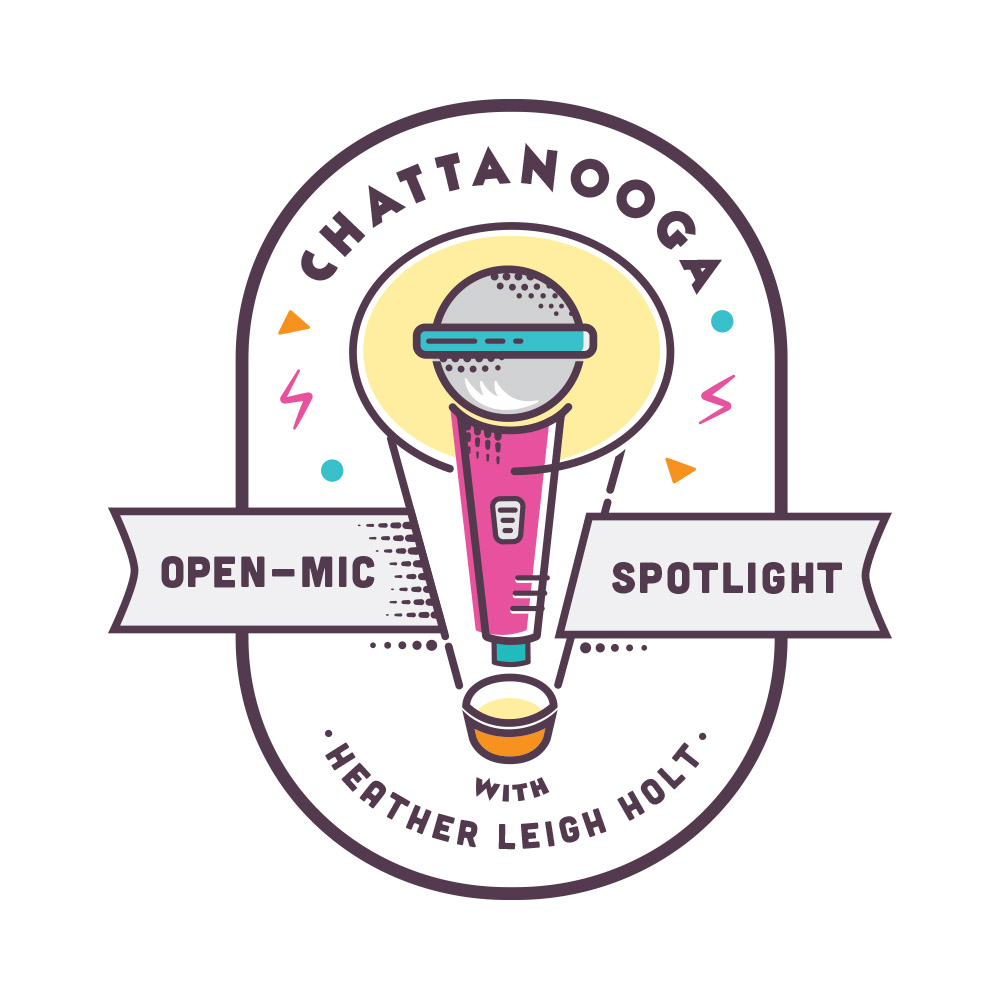 Open Mic Spotlight is a weekly podcast that highlights the local musicians of Chattanooga and the bigger named artists touring through Chattanooga. Each episode contains conversations and performances of covers and originals. Learn more about the artists lives and their secrets to being successful in the crazy world of the music industry. This show includes all genres and styles from bluegrass, pop, rap, and even comedy!
Episodes
Tuesday Jan 23, 2018
Tuesday Jan 23, 2018
On this week's Open Mic Spotlight podcast, Chattanooga duo DJ and Marv talk with Heather about how their religious upbringing influenced the direction of their music, how they came to meet through a shared musical friend and when we can possibly expect their debut EP to be released. This episode is recorded at Andrew Meadow's house, another local musician who also happens to be the producer of DJ and Marv's forthcoming EP and who also works at Dynamo Studios at the downtown Chattanooga Public Library. Drawing upon the twin inspirations of the hip-hop and singer-songwriter genres, they create a sound that sits at the crossroads of these two disparate aesthetics, and they do so without the music losing any of its vivid movements or rhythmic ingenuity.
DJ and Marv first met through their shared friendship with Drakeford Lanier, another Chattanooga musician who introduced them due to their natural gifts for music. For his part, DJ has gone to college for audio production but found that he really wanted to sing and began following that passion shortly thereafter. Marv traces his musical history back to high school when he first started rapping. It also doesn't hurt that DJ and Marv are cousins; so their communal interest in music feels more familial than forced. They are looking forward to the release of their debut EP sometime soon as they've already got about 72% of the record done according to Meadow. And with a sound as wonderfully involving and unique as theirs, it's a project that should be on everyone's radar.